How does LightSpeed technology help us provide the best break room experience in San Antonio? Well, it all starts at the warehouse. There, we use it in a few different ways. First, we know exactly what items your vending machines need before leaving the warehouse. And second, it gives us insight on what products you like to have available. Therefore, your team can find their favorite snack and drink combo all day long!
So, how else can LightSpeed improve your San Antonio refreshment services? Keep reading to find out! Below we're breaking down 2 ways it can increase your overall break time experience!
1. LightSpeed = Never Going Without your Favorite Products
Before servicing your San Antonio micro-market, we pack everything it needs to be fully restocked. How do we do this? With LightSpeed, of course! Since your inventory is remotely monitored, we know exactly what to bring. Therefore, your market will be refilled completely after each visit. Sound too good to be true? When you partner with us, it's not!
Additionally, we can track sales to make sure the top selling items never run out. And in turn, swap out unpopular products with something new! Trust us, we know how important product selection is. That's why having LightSpeed on our side is a major perk. With it, we can provide an even better level of service to every customer!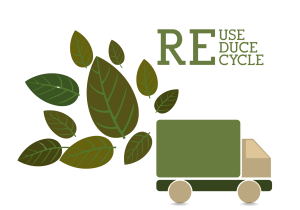 2. LightSpeed is more Eco-Friendly
Without having to visit your break room before servicing it, we have cut back on our C02 emissions. No, we're not kidding! With LightSpeed, we can make less trips back and forth to the warehouse. Plus, we pride ourselves in our recycling efforts and being able to reduce our paper usage is a huge help! So, if you want to build a greener San Antonio vending service, you've come to the right provider! To learn more about our energy efficient vending machines, reach out today!
Get the Best Refreshment Services San Antonio has to Offer
Since 1953, we have provided the greater San Antonio area with premium break room solutions. With years of experience, our team of industry experts, and modern refreshment technology on our side – we can handle any need you might have. So, you can confidently explore our variety of services and know you'll be in good hands. After every service, our equipment is always left stocked, clean and in working condition. From healthy vending machines to our office coffee services, we'll equip your space with the best!
Are you ready to give your San Antonio break room a promotion? We thought so! To get started visit us at L.C. Vending Co. or call 210-532-3151 today. We can't wait to hear from you!